Camping & Mobile Homes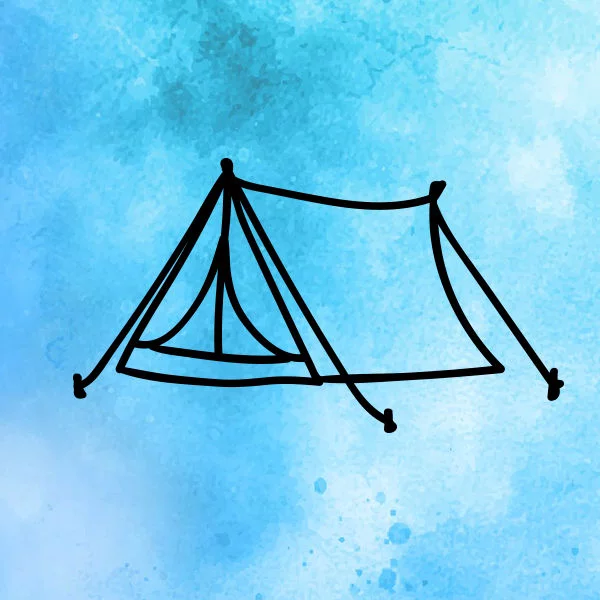 GENERAL INFORMATION
CAMPING WITHOUT A VALID WRISTBAND WILL NOT BE ALLOWED! NO TICKET - NO CAMPING
The 3-day festival ticket also includes access to the camping areas starting from Thursday June 29th 2023 - this means there will be no additional charges for camping!
Only Summerjam visitors with a valid ticket or a valid festival wristband have access to the camping area! Please take note of the section "Camping Areas".
There is generally no entitlement for the provisioning of a certain camping space.
Wild camping is prohibited and will be rigorously enforced by the police and the security staff!
Every visitor wishing to gain access to the festival - which also includes the park and camping areas - must have a valid access authorization in the form of a festival ticket or a worn festival wristband.
By way of precaution we inform that individuals gaining access to the grounds without such proof of authorization will be prosecuted for acquisition of services under use of fraudulent means (§ 265a StGB, German penal code) and unlawful entry and breach of peace (§ 123 StGB, German penal code)!

We also inform that the camping grounds are to be used exclusively
as such: The digging of tent boundaries or the digging of holes in the ground represent damage to property and will be prosecuted by the police and by the security service.
The festival grounds are located in a local recreation area, respectively nature park and are therefore not just fields or an adventure playground.
Many thanks for your understanding.
CAMPING
In contrast to previous years, no camping is permitted in the Fühlinger See area before Wednesday, 28.06.2023.
The City of Cologne will take action against wild campers.
From Wednesday, June 28th - 12.00 hrs all camping areas will be open for PRE-CAMPERS.
The fee per person/per night is €20,-.
From Thursday, June 29th - 8.00 am camping is free of charge with a valid festival ticket.

Camping wristbands or festival wristbands must be shown at the entrances to the camping area on all days. Camping without a valid festival ticket is not permitted! Festival tickets can be purchased - if available - at the various access controls to the camping areas.
Festival tickets will be exchanged for festival wristbands from Wednesday June 28th, but only for pre-campers who pay the pre-camping fees accordingly on site.
From Thursday, June 29th, tickets will be exchanged for festival wristbands for all festival visitors.
CAMPING AREAS
The camping areas are numbered for orientation. Please only use the marked camping areas (C1-C6), which offer space for everyone. All paths must be kept clear! These are emergency access routes for ambulances, fire brigade etc., in order to be able to save lives quickly if necessary - yours or those of your friends. Camping is strictly prohibited in the forest and on the car parks! There is a camp service in all camping areas. Here you will find information, cold drinks at fair prices and coffee and breakfast in the morning. If you have any problems, emergencies or suggestions, the staff at the camp service will be happy to help.
Opening hours: Thu. June 29th to Mon. July 03rd 2023 (08.00 h - 03.00 h)
GREEN COLOGNE BAY
Greener Festival is a European-wide movement with the goal to motivate guests of large events towards a more ecologically sensitive handling of nature.
The entire waste from the festival is sorted for recyclable parts at a sorting plant. Together with our garbage disposal company and you -our guests- we try to offer you garbage disposal concepts that make collection easy for you and which take the burden off the grounds – see "Garbage".
Furthermore, for our ecologically aware visitors we offers the Green Camp (C5) – see "Camping Areas".
The Fühlinger Lake is a nature preserve where we are guests for a weekend. Please collect your garbage and leave your camping site just the way you found it.
We provide an unlimited amount of garbage bags at the entrance and exit areas. You will find "garbage enclosures" on the camping grounds. Please deposit the garbage bags there. We will transport them away from there. Our Camping Security and the Camp Service Stations will always have free garbage bags available for you and will always help you out with advice or anything else you need.
Keep Cologne Bay Clean – "leave only footprints".
BEACHCAMP BLACKFOOT BEACH
The Blackfoot Beach offers its own BEACHCAMP. Thanks to the offered all-round carefree package you have the chance to experience a relaxed and stress-free weekend with real beach vibes and your toes in the sand. Included are a set-up tent, lighting, a discrete security check and much more.
The Beachcamp is operated by
FS Cologne Beach GmbH
Stallagsbergweg 1
50769 Köln, Germany
Beachcamp Blackfoot - PURCHASE HERE
Please note that this link opens a website for which we are not responsible and to which our privacy policy does not apply.
COMFORT CAMP
In the central campground (C5/Green Camp) we offer you (in cooperation with an extern partner) an exclusive Comfort Camp with additional, inclusive extras:
• Reception & Check-In Service
• 24 hrs SECURITY watch and access only for owners of a Comfort Camping-Ticket
• Water-flushed toilets
• Fresh water
• Guaranteed tent slot at any reserved time of arrival
• 700 meters walking distance (10 min) to the main entrance and Service Center P2
• Sale of chilled drinks, breakfast and coffee
• Mobile phone charging station
• Emergency service
• Free garbage bags
• A separate 220 V power connection can be booked

For families with children, we continue to provide a separate area. Please specify when booking!
The net space requirement per guest is calculated at approx. 3qm
The Comfort Camp is open from Friday.
For Pre-Campers from Wednesday on for an extra charge.

MOBILE HOMES / CARAVANS / CAMPER VANS AREA
P5 - water-flushed toilets available (toilet-flatrate wristband necessary, which is available at the designated cash desks for a fee), parking space allocation on site by the security service.
Parking lots are max. 7m in size.
ATTENTION: no electricity connection available.

P8 - incl. electricity connection 220 V max. 50 meters away, additional mobile toilets. We provide caravan lots in Luxury (5m x 6m) and Business (5m x 8m) classes (meters are always "width" x "depth" of the parking lot).
Note that each person also needs a festivalticket to get access to the caravan areas. Arrival is possible from Thursday 2pm.
No additional camping is allowed in the caravan parking areas. Allowed are motorhomes, caravans and camping buses such as VW Bus models, Caddy Camper. Converted cars or station wagons are not considered camper vans and entry is not allowed even with a valid caravanticket. In case of refusal of access/entry there will be no refund of the ticket price.

TOILETS & SHOWERS
The Camp Services in all the camping areas provide you with water flushed toilets with 24 hour service. For a single payment of €7 for the whole festival duration you can purchase a "flatrate band" and thereby have permanent access to all the water-flushed toilets.
Of course the normal mobile toilets (Dixis) are distributed as usual for free use over the entire camping grounds.
At Service Center P2 showering facilities with warm water have been installed and can be used for a service charge.
Opening hours shower camp: Thurs. - Sun. 7 am - 10 pm and Mon. 7 am - 11 am.